Promoting Linux Requires Advertising. That's What Counts. TM

Linux SQL Databases and Tools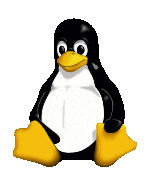 All major and most minor databases are now available on Linux (with the lone exception of MS-SQL). This is a sea-change compared to summer of 1996, when this list was slim indeed, listing mSQL, Postgres and a handful of others (Solid, Empress, Adabas). But at the end of 1998 and start of 1999, all of the major commercial DB vendors (IBM, Oracle, Informix, Ingres, Sybase) made their wares available on Linux, and there has been no going back. It was around that time that I lost interest in tracking new developments closely; thus, while I do make occasional stabs at updating this page, you may discover that it contains more link-rot than there should be.

This page is not a complete listing. Use the following cross-references to form a more complete picture.

Hot! If you like this page, then check out Enterprise Linux (TM)


Open Source Databases
Even as Linux has garnered support by all of the major commercial database vendors, the freely available open source databases have grown in sophistication and features. Below follows a partial list of some of the more popular of these.

Please Note, in addition to the listings below, many of the commercial database vendors have free "personal edition" or "single user" policies that allow their products to be used free of charge at home or in non-commercial applications. The goal of these policies to allow users to evaluate their software free-of-charge, and to allow developers to port their applications without making a large financial investment.
SQLite Embeddable SQL Database Engine (New Listing!)

McKoi SQL Database

SAP DB

HypersonicSQL

PostgreSQL

MySQL

InterBase

CQL++

Gadfly

GigaBASE and FastDB

GNU SQL
Commercial SQL Databases
There are a large number of database vendors that support Linux. It is difficult to review these accurately in a small space, yet, based on some highly subjective criteria, I've attempted just that. As you shop for a database, you should make your own list of the features and functions that you believe are important for your application. Remember that the "best" database is not necessarily the one with the greatest number of features, or the lowest price. For your needs, it may be raw performance for small queries, or it may be ease of administration of a database with tens of millions of records. Remember that whichever database you choose, you will be living with it for many years.

This section (of commercial databases) is no longer actively maintained. After all of the 'big boys' announced availability on Linux in 1998, so did everyone else, and it has become impossible/impractical to attempt to list all of the commercial databases available for Linux.
MimerSQL

Cache

DBMaker

IBM DB2

Ingres

Oracle

Informix

Sybase

SOLID

Empress

Adabas D

Velocis Database Server

mSQL

Kubl

YARD-SQL

JustLogic

FrontBase

DBIX

LNX-DBMS

SQLFlex

Texis

Linter
---
<! ====================================================== >
Documentation, Other Notes
---
History
Last Updated June 2003 by Linas Vepstas
linas@linas.org

Copyright (c) 1996-2003 Linas Vepstas.

Permission is granted to copy, distribute and/or modify this document under the terms of the GNU Free Documentation License, Version 1.1; with no Invariant Sections, with no Front-Cover Texts, and with no Back-Cover Texts. A copy of the license is included at the URL http://www.linas.org/fdl.html, the web page titled "GNU Free Documentation License".

All trademarks belong to their respective owners.
Go Back to the Enterprise Linux(TM) Page
Go Back to the Linas' Home Page
---
<! ====================================================== >